Fantasy Spas
Kerrville Fantasy Spas Hot Tub Dealer

Beyond easy setup, a Fantasy Spa is easy to maintain. It's constructed of technologically advanced polymers. The unicast shell is beautiful, but RokSolid™—virtually impervious to the elements.
Hill Country Pools & Spas offers a variety of Fantasy Spa hot tub models to help create the perfect ambiance in your Kerrville backyard.;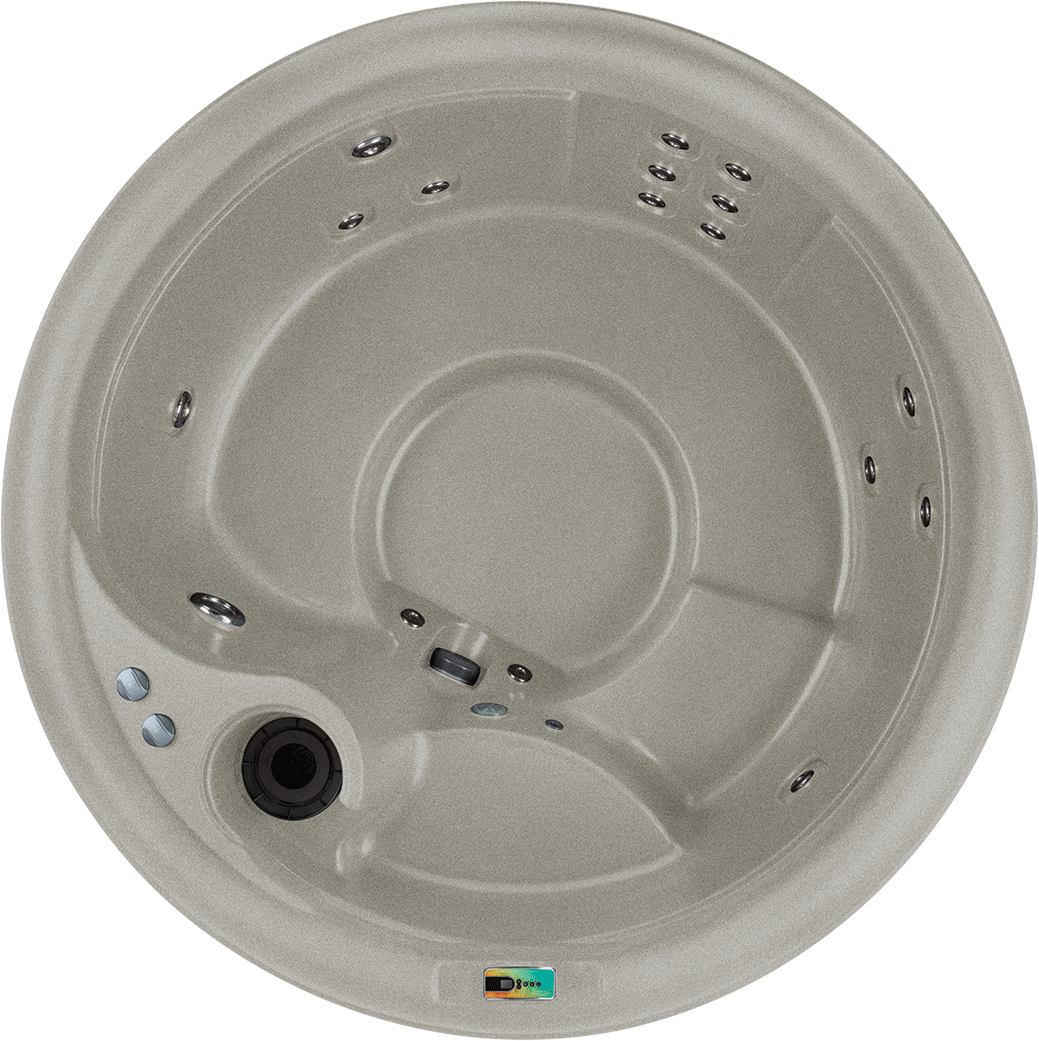 Splendor®
The Splendor features barrier free seating perfect for a solo soak or conversing with five of your closest friends. The built in diverter valve allows you to get a personalized massage from the jets or enjoy the whirlpool feature.
Feel your tension melt away as you satisfy your senses by watching the multicolored LED light illuminate the warm water.
PRODUCT SPECS
Seating Capacity
5
Dimensions
6' 6" x 34"H
Water Capacity
260
Total Jets
18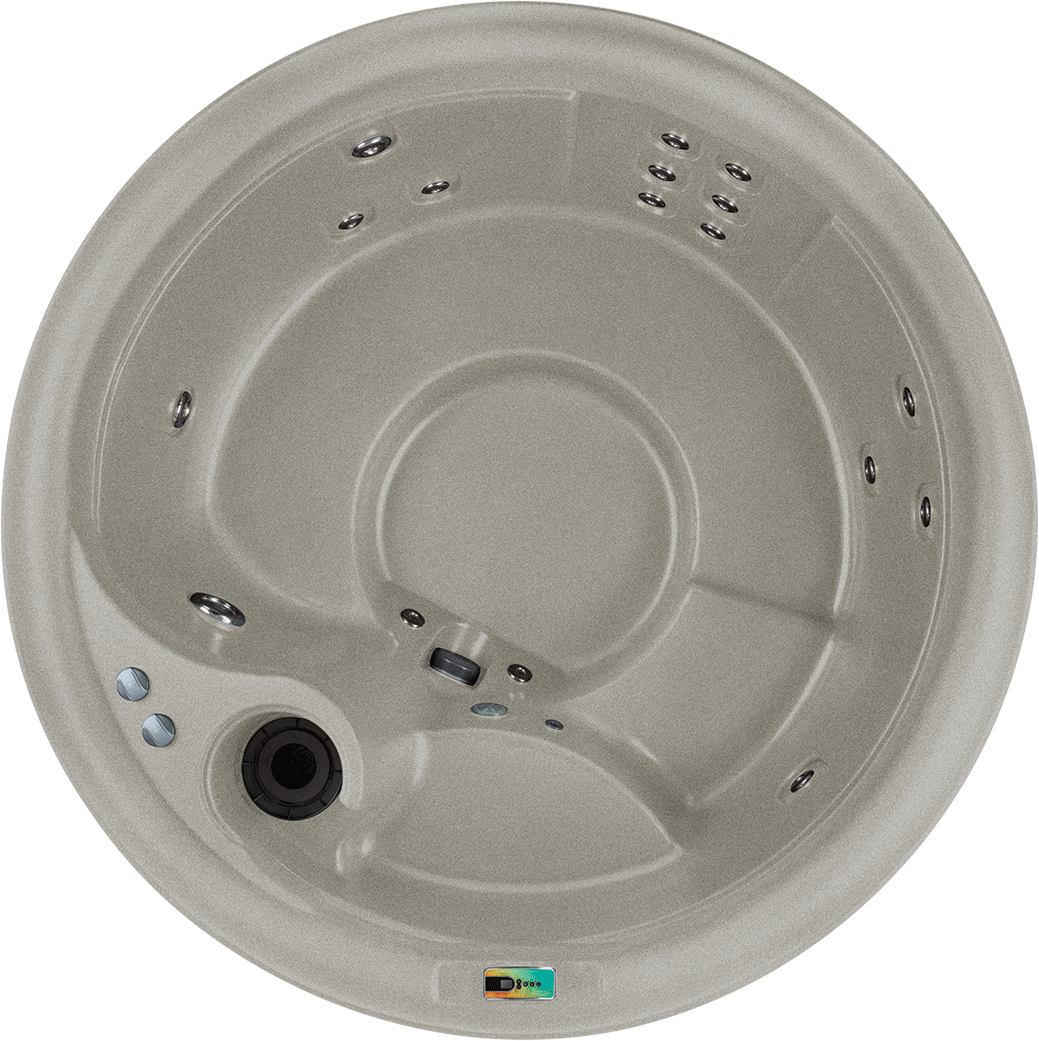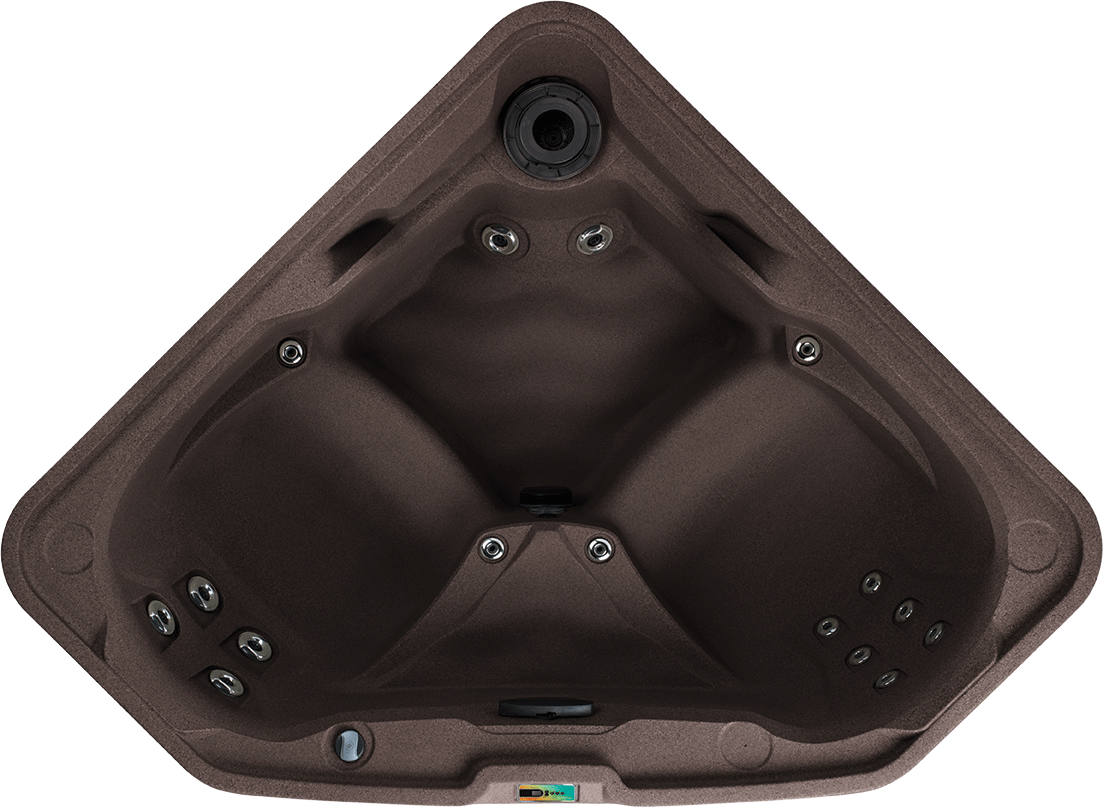 EMBRACE®
The unique shape of this hot tub allows it to fit perfectly in tight spaces. Although small in layout the Embrace does not sacrifice quality. It features seventeen jets (including wrist and foot jets) that deliver a personalized strong massage. In addition it includes a cool down seat and plug-n-play technology which means no electrical hard-wiring is required.
PRODUCT SPECS
Seating Capacity
3
Dimensions
5'10 x 5'10 x 31"
Water Capacity
185
Total Jets
17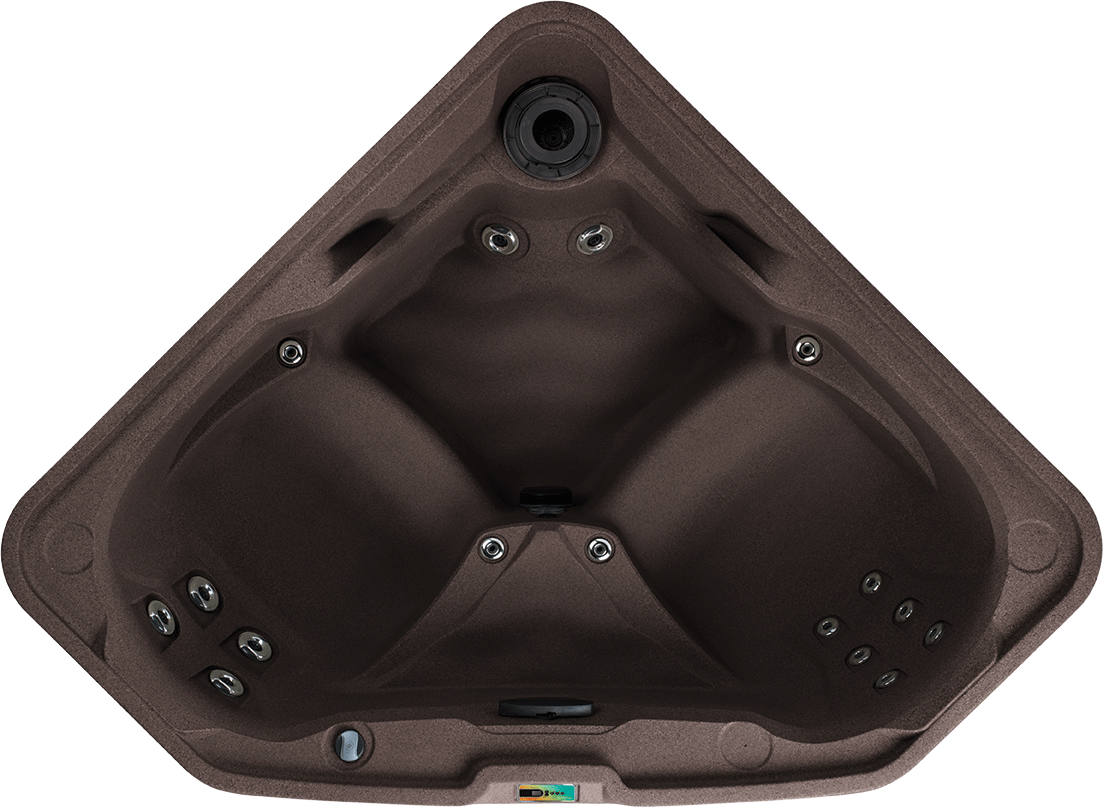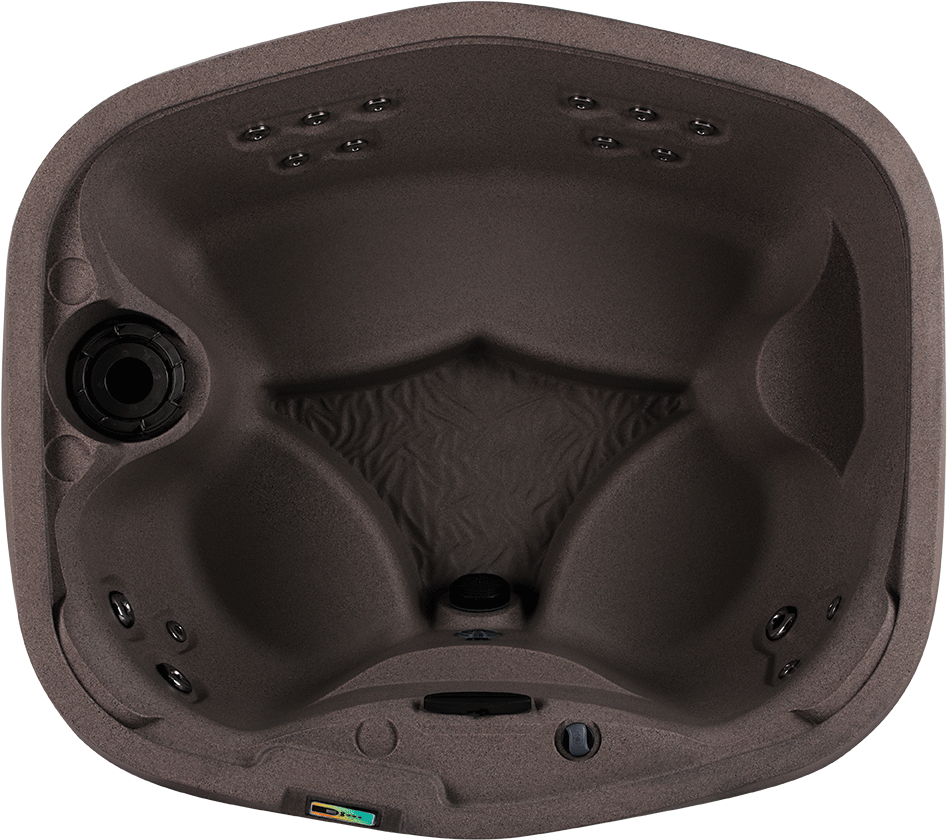 DRIFT®
The compact Drift brings you maximum comfort without sacrificing quality. Sit back and relax as the 17 jets massage your stress and tension away. The open barrier bench seating makes this spa perfect for friends or families who like to socialize.
This backyard oasis comes with a built-in cascading waterfall and multi-color LED light surely to relax your muscles and your mood.
PRODUCT SPECS
Seating Capacity
4
Dimensions
185
Water Capacity
5'6" x 5'2" x 32"H
Total Jets
17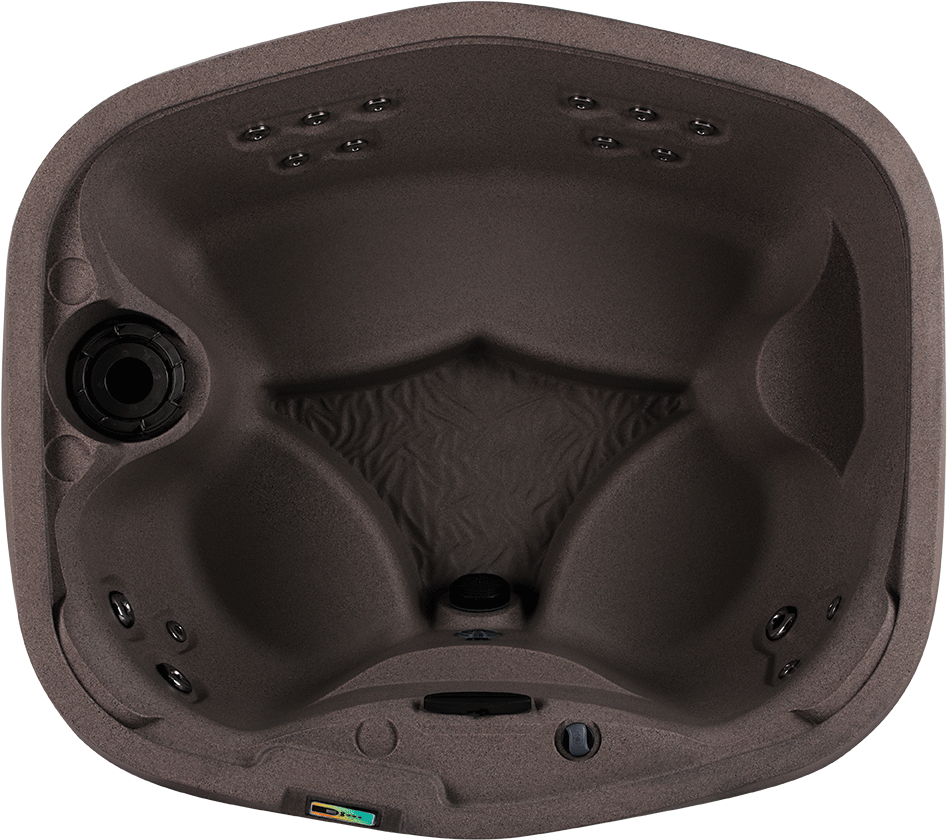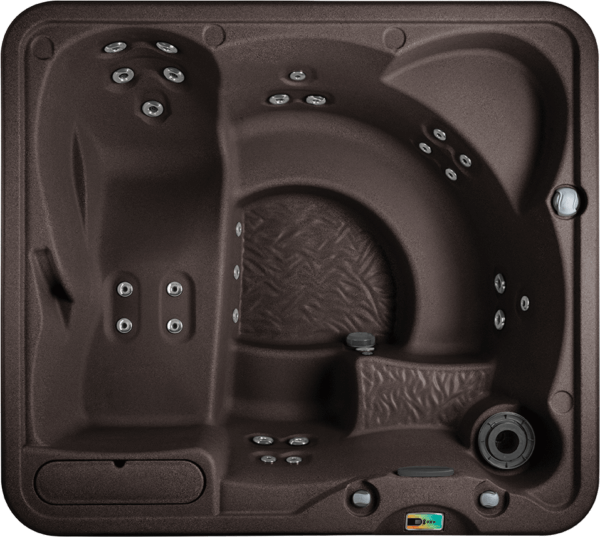 ENTICE®
Stretch out with friends or loved ones in the largest hot tub model in the Fantasy line up. With its comfortable layout featuring a deep sitting lounge and open bench seating its roomy enough to fit up to five adults.
This model also comes with a molded in ice bucket that will keep all of your drinks cool while you enjoy your soak. Kick up the ambiance a notch with the waterfall and multicolored LED light.
PRODUCT SPECS
Seating Capacity
5
Dimensions
7'2"×6'5"×33'
Water Capacity
235
Total Jets
27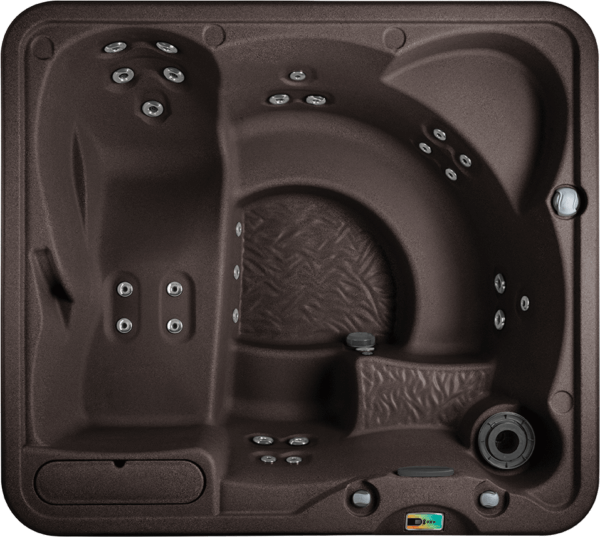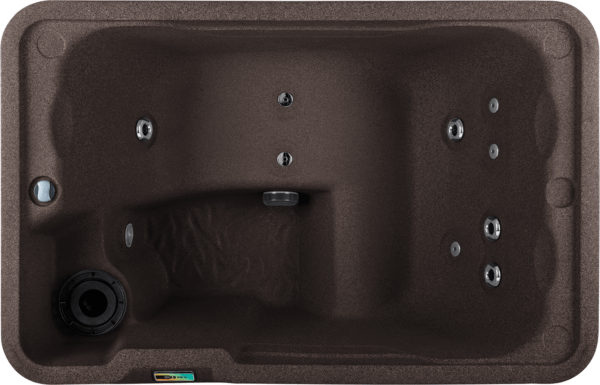 ASPIRE®
Turn any space into a private oasis with this small hot tub. Couples or singles can melt away tension in this roomy two-way lounger. This hot tub is perfect for balconies and fits through any standard doorway. The removable accessory tray acts as a table allowing you to bring a stereo or games into the hot tub as the jets massage your muscles.
Simply fill it with a nearby hose, plug it into any standard 110v outlet and enjoy!
PRODUCT SPECS
Seating Capacity
2
Dimensions
6' x 3'11" x 28"H
Water Capacity
115
Total Jets
10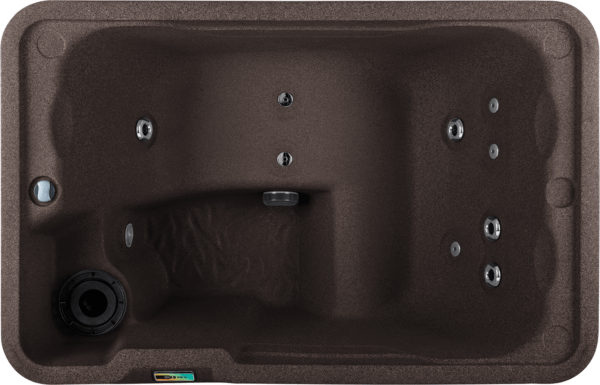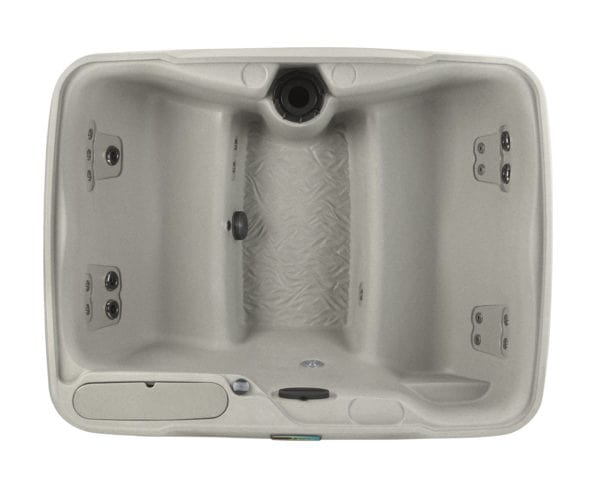 ENAMOR®
Deep, spacious, and built to help you release the stresses of daily life, the Enamor spa offers comfortable bench seating for 4 adults with ample space in the footwell and perfectly placed foot jets. This spa also features a serene waterfall, a multi-color LED underwater light, and Plug-N-Play technology so that you can simply plug it in, fill it up, and start relaxing!
PRODUCT SPECS
Seating Capacity
4
Dimensions
6'9" x 5'3" x 33"
Water Capacity
225
Total Jets
19